Oh, the weather outside is frightful… but the fire inside is so delightful… and since we have no place to go… Let it snow, let it snow, let it snow!
With this in mind, here's a look at some tips for keeping your home in good shape all winter.
Snowfall and Ice Safety.
While the white fluffy stuff might look nice, it can be a hazard. Prompt removal of snow and ice is key to preventing accidents. Know your responsibilities as a resident for snow clean up. This pertains to all single-family dwellings. According to the City of Toledo Municipal code: Snow in residential areas must be removed within 24 hours of a snow fall.
Heat with your Furnace Only. Do NOT heat your home with your stove. We strongly discourage heating apparatus other than the furnace because they are dangerous fire hazards. Contact the LaPlante Real Estate Emergency Maintenance Line at 419.406.4202 immediately if you are without heat and we'll get your furnace back on ASAP. 
Annual Furnace Service. LaPlante Real Estate has begun an annual furnace service and maintenance for all rental properties. If you have not had your furnace serviced yet, please contact our office at 419.406.4202 to schedule an appointment.  
Prevent Frozen Pipes. During subzero temperatures, it's a good idea to leave two taps dripping very slowly. The continual flow of water will help to prevent the pipes from freezing. It is recommended to keep your heat set at 68° to prevent water pipes from freezing. If you suspect your water has frozen, or you have found a water leak, please contact the LaPlante Real Estate emergency maintenance line at 419.406.4202 immediately.  
Winter Pet Safety. Let's not forget about our furry family members! As the holidays and colder temperatures present themselves, it's a good time to make sure your pet stays safe and warm.
Bring your pets in out of the cold! Ohio law limits the amount of time pets, such as dogs, cats, or livestock can be kept outside.
Plan in advance. Make sure you know how to get to your 24/7 emergency veterinary clinic before there's an emergency.
Keep people food away from pets. If you want to share holiday treats with your pets, make or buy treats formulated just for them.
Greenery, lights, candles, and Christmas trees can make the holidays festive, but they also pose risky temptations and safety hazards for our pets.

LaPlante Real Estate wishes you and your families a safe and pleasant holiday season and a Happy New Year!
---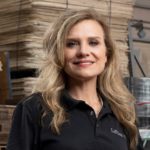 Contributed by:
Kathryn Van Streader